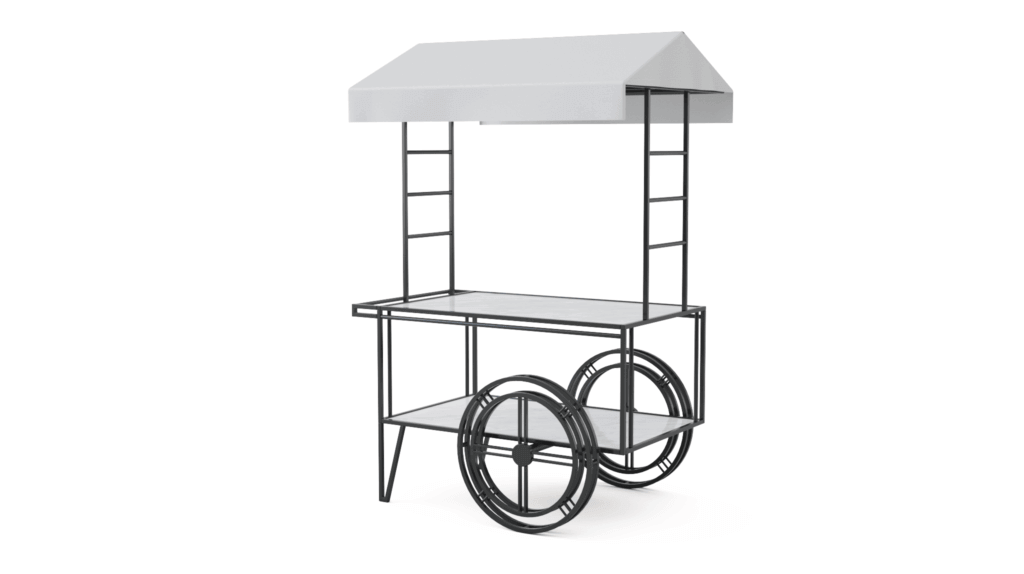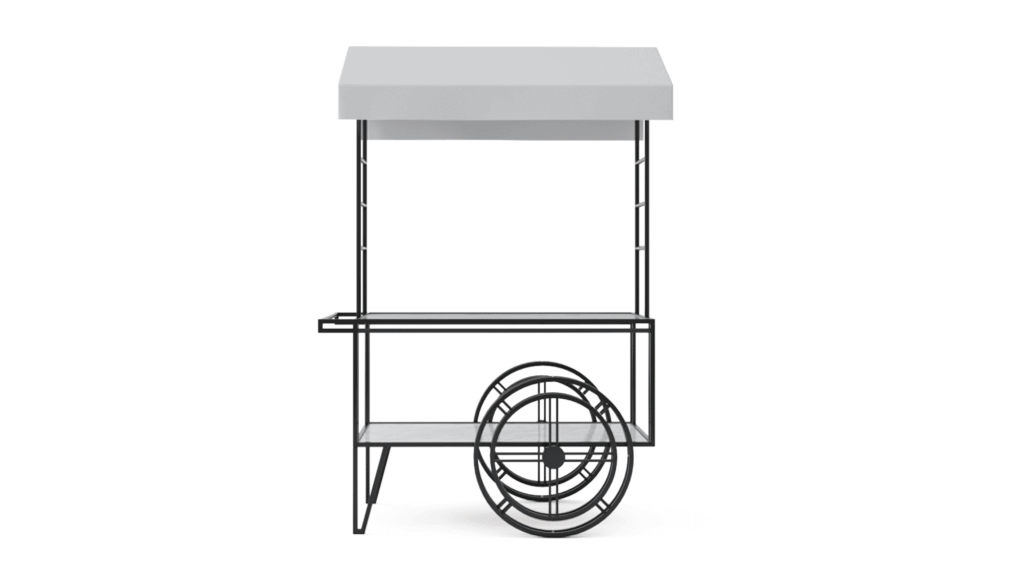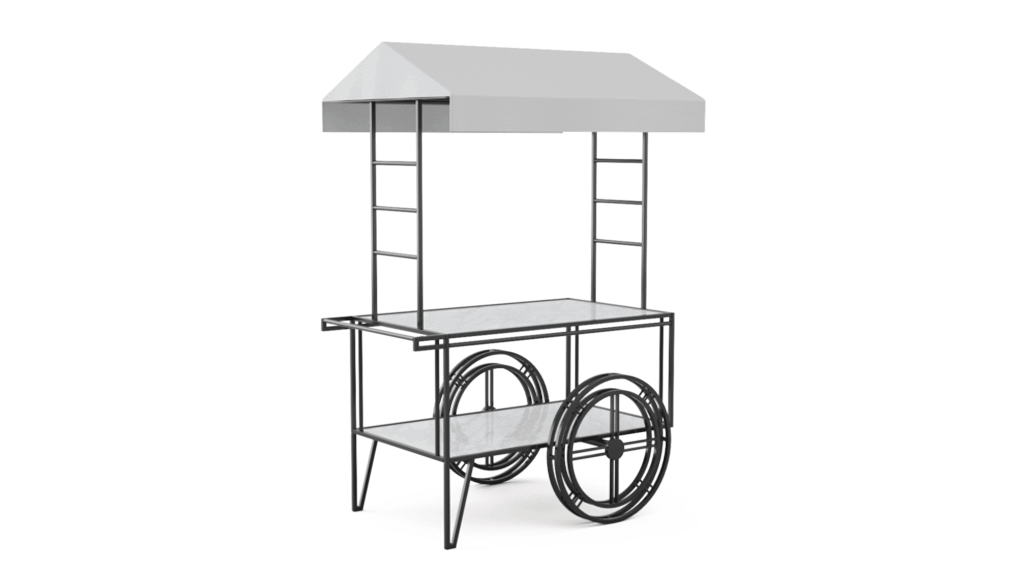 Description
Display carts are similar to gastronomic bikes which we have in our offer. They are designed in a way to maintain proven proportions and dimensions that allow you to work
efficiently.
Display cart is made of steel profiles, and may be painted any RAL colour. A roof is made of waterproof Cordura fabric on which we can easily print your logo, or any other
graphic. According to customer's needs, a top may be made of steel, wood, or stone.
Display cart is perfect for selling flowers, souvenirs, perfumes, or sweets in places such as an airport, a shopping mall etc. Also it may be placed in front of a shop to attract
customer's attention.
Dimensions
Box (mm): 1300x800x550 h
Dimensions (mm): 1450x1000x2150 h