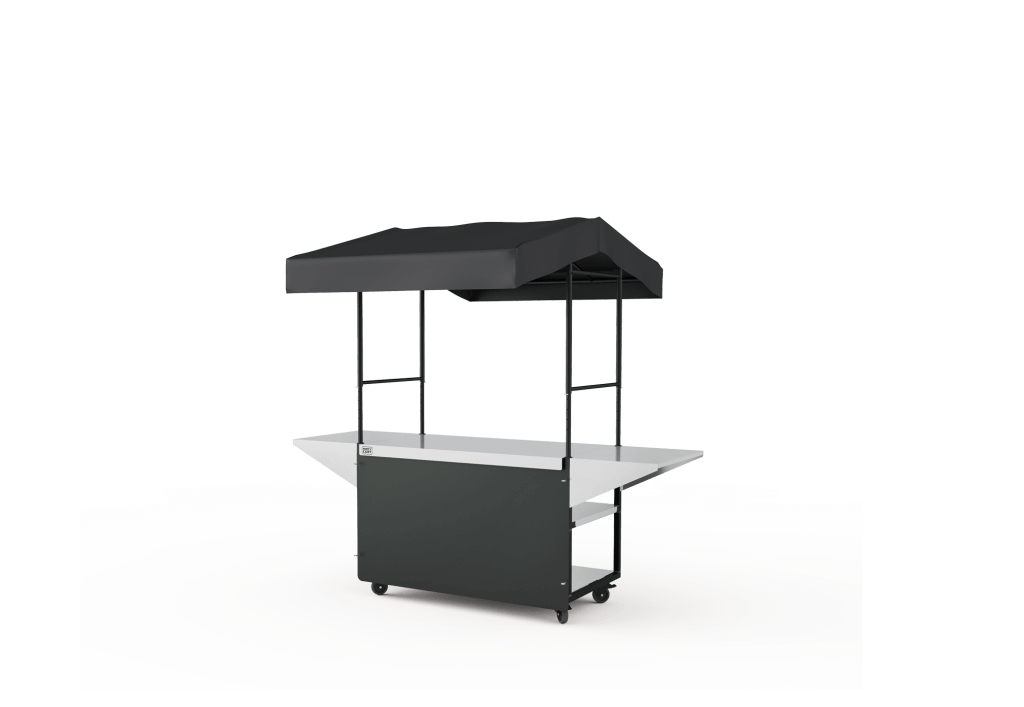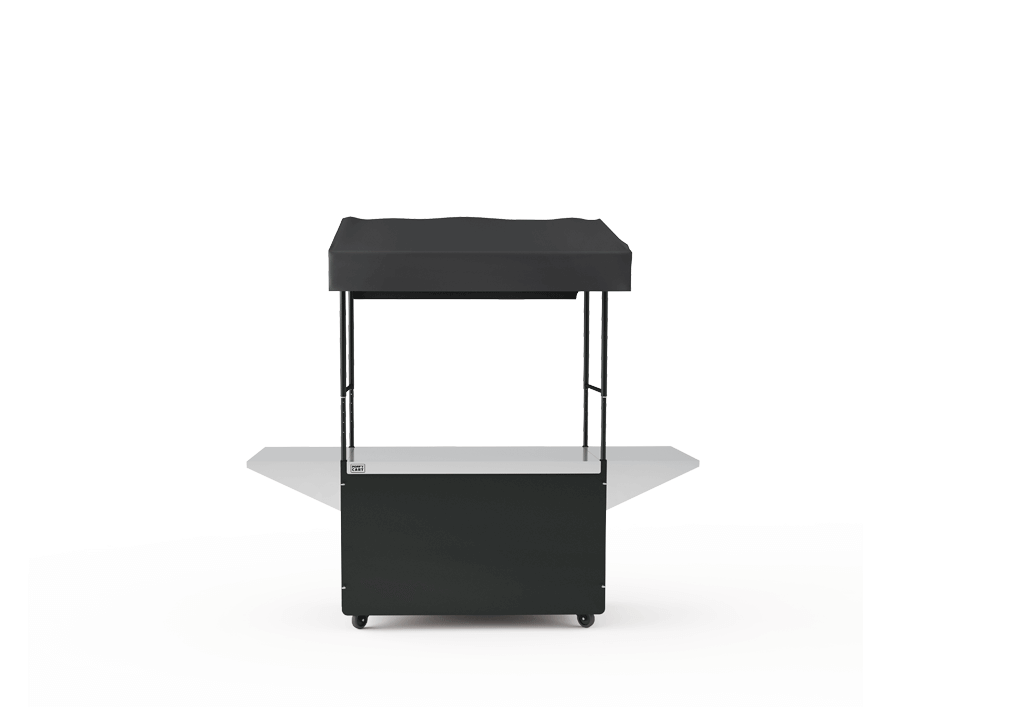 Description
Pop Up Cart is the perfect solution for anyone who needs a sales stand that can be transported easily and conveniently.
The dimensions of the cart when it's folded are: 1450x980x150, enabling transportation in the boot of most passenger cars. It takes about 4 minutes for two people, and 7 minutes for one person to assemble it.
The cart is ideal for breakfast fairs, events, catering, wedding receptions, fairs, as a reception desk, a souvenir shop, displaying products not only from the catering industry.
By adding accessories, Pop-Up Cart can be transformed by embedding heating units, inserting a refrigerated table or adding a sink.
1 A folded cart (mm): 1450x980x150 h
2 A cart without side worktops and with a closed roof (mm): 1390x665x2230 h
3 A cart without side worktops and with an open roof (mm): 1390x1910x2230 h
4 Worktop height (mm): 850
5 Side worktops width (mm): 500
6 Worktop dimensions with side worktops (mm): 2390×650
7 Weight: 90,7 kg
| | | |
| --- | --- | --- |
| Rental period | Net price PLN | Net deposit PLN |
| 1 day | regardless of the period | 500 | 1000 |
| 1 month | regardless of the period | 1000 | 1000 |